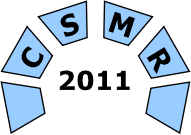 Navigation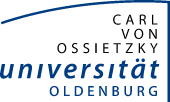 CSMR 2012
Accommodation
Below, you will find a list of Hotels we arranged room allocations with, together with basic informations like accommodation rates, amenities, and public transport connections. All prices listed include breakfast buffet and VAT.
Please place your bookings by eMail, mentioning the keyword CSMR 2011, to take advantage of preallocated rooms and discounts for conference attendees. Note that theses offers are only valid up until a predefined date, which is different for each hotel.
There is also a map of Oldenburg, highlighting all the listed hotels, as well as the venue's location. By clicking on a hotel on the map, you may view reviews of guests who previously visited them (aggregated by Google from various review websites).
Hotels
Acara
---
Web:
acara-hotel.de
· eMail:
info@acara-hotel.de
· Phone: +49 441 20550 · Fax: +49 441 2055100
Address: ACARA GmbH · Am Stadtmuseum 12 · 26121 Oldenburg, Germany
---
Altera
---
Web:
altera-hotels.de
· eMail:
oldenburg@altera-hotels.de
· Phone: +49 441 219080 · Fax: +49 441 2190888
Address: altera Hotel Oldenburg · Herbartgang 23 · 26122 Oldenburg, Germany
---
Antares
---
Web:
www.antares-hotel.info
· eMail:
info@antares-hotel.info
· Phone: +49 441 8080 · Fax: +49 441 808100
Address: Hotel Antares · Staugraben 8 · 26122 Oldenburg, Germany
---
Hermes
---
Web:
hermes-hotel-oldenburg.de
· eMail:
oldenburg@hermes-hotels.de
· Phone: +49 441 779390 · Fax: +49 441 7793999
Address: Hermes Hotel Oldenburg GmbH · Ankerstraße 19 · 26122 Oldenburg, Germany
---
Map of Oldenburg
View
CSMR 2011 - Venue & Accommodation
in a larger map