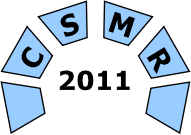 Navigation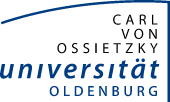 CSMR 2012
Oldenburg
Oldenburg is located in the north-western part of Germany, about 50 km west of Bremen and 130 km east of Groningen (NL) in the state of Lower Saxony. The city is known as Oldenburg (in Oldenburg) to avoid confusion with another Oldenburg in the state of Schleswig Holstein. Oldenburg was first mentioned in 1108 and has developed to an urban municipality and modern university city with more than 161.000 inhabitants, today. Oldenburg was awarded "City of Science" in 2009.
Impressions of Oldenburg
Memorial for the unknown Software-Maintainer

Software-Maintainer, walking in the mud of code, looking for bugs, and using appropriate tools.

Original Artwork: Thomas Schütte (*1954 in Oldenburg): Mann im Matsch - Der Suchende (Man in mud - The Seeker), 2009, Bronze, Berliner Platz 1, Landessparkasse zu Oldenburg.
The university traces its roots back to 1793, when Duke Peter Friedrich Ludwig of Oldenburg created the first training college for teachers. The University of Oldenburg was eventually founded in 1973 and named after Peace Nobel Laureate Carl von Ossietzky in 1991.

Today 168 Professors and 876 research assistants teach 10688 students in Educational and Social Sciences, in Computing Science, Business Administration, Economics and Law, in Linguistics and Cultural Studies, in Humanities and Social Sciences, and in Mathematics and Science.

Computing science in Oldenburg was established in 1985. Currently, the Department of Computing Science incorporates 18 professors doing research in three main subjects on networked information systems, on safety critical and embedded systems and on energy efficency in information and communication technology.

CSMR 2011 will take place at Carl von Ossietzky University Oldenburg.
OFFIS is an associated institute of Carl von Ossietzky University in Oldenburg, founded in 1991. It aims at providing knowledge transfer from computing science into practical usage. Currently, more than 240 researchers are exploring the practical application of computer and information technology in energy, health, and transportation domains.

CSMR 2011 reception will take place at OFFIS.
Oldenburg Castle

Oldenburg Castle is located at the position of the medieval "Oldenburch", which protected a crossing over Hunte river. In the early 1600 the castle was reengineered to an baroque palace, which today harbors parts of the Lower Saxony Museum or Art and Cultural History.
Downtown Oldenburg

Oldenburg downtown provides plenty of shopping facilities. Pubs, bars, and restaurants can be found at Wallstraße (down right) and Kurwickstraße.
Oldenburg Waters

Oldenburg is located at the Hunte river. The Hunte connects Oldenburg to Weser and Ems rivers (via Coastal Canal). Thus, you can also reach Oldenburg with your vessel and drop anchor at Oldenburg harbor (upper left). The old Hunte and Stau (middle left) crosses downtown Oldenburg and allows for guided city tours by canoe (down left).

The "Draufgänger" by Fenno Brockmann together with 2stand4 communication (2005) crosses the Stau and symbolizes atmosphere of departure and future urban development of Oldenburg (down).
Parks and Gardens

Oldenburg is a green city of parks and gardens. The Schlossgarten was installed from 1804 to 1819 on behalf of Herzog Peter Friedrich Ludwig von Oldenburg next to the Oldenburg castle. Today the park is publicly available and provides a relaxing area in the middle of the town.
Bikes

Bikes are the most popular transportation means in Oldenburg. You will find them everywhere. Please carefully walk on pavements and cross streets, to avoid being knocked down by bikers.
The figure on the right also shows the Oldenburg way to cope with authorities.
Art





Modern art by the Oldenburg printmaker Horst Janssen is presented in the Horst Janssen Museum. During CSMR 2011 the museum will present an exhibition of works by Sigmar Polke.
In summer 2010 more modern art by electronic media artist Paul DeMarinis (Raindance, 1998) was presented. That is, what people in Oldenburg are doing, if it is not raining.
Things to do in Oldenburg and nearby




The Olantis Huntebad is an indoor and outdoor
swimming center with a great wellness area.




At the BCO you will find 26 top-modern bowling lanes, a bar, a restaurant and several billard tables.




Oldenburg Staatstheater offers opera,concert,
drama, ballet and even dialect theater. Due to
maintenance, the Staatstheater is temporarilly
moved to a former air base, which also hosted
the famous Oldenburg film festival.




First class Basketball in Oldenburg. Visit the EWE Arena and watch a game of the EWE Baskets .

Visit CeBIT (largest fair in information technologies) in Hannover (150km south-east of Oldenburg) on March 5, 2011.